We Will Perform Car Production and Customizing ONLY. No Longer Performing Repairs, Repainting, Building of Small Parts for RV,s - Trucks - Marine.
CARBON FIBER WING THAT WAS IN THE SUN TO LONG & HAD SOME AIR POCKETS SHOWING UP.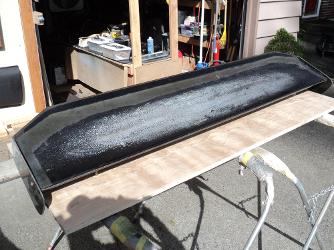 THE PHOTOS MAKE IT LOOK PURE BLACK , BUT YOU CAN STILL SEE THE CARBON FIBER PRINT.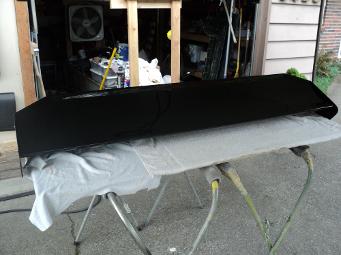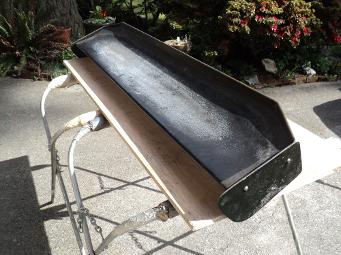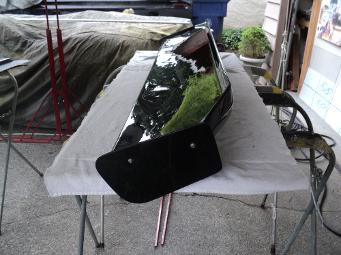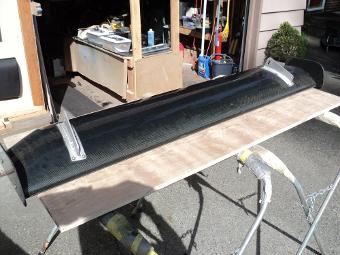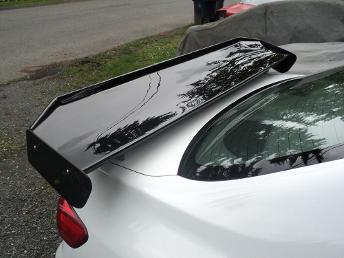 RECENTLY MADE GO-KART SEAT
NEW PART (top), ASSEMBLED 3- PIECE MOLD (bottom), and ORIGINAL (damaged) SEAT (on right)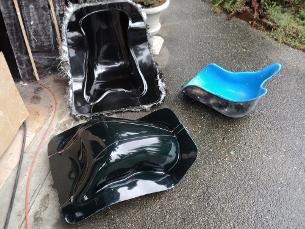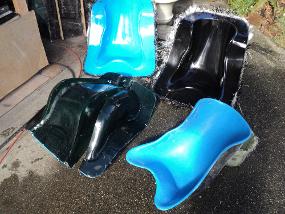 BRAND NEW SEAT, JUST NEEDS TO BE TRIMMED AND MOLD PARTING LINES REMOVED.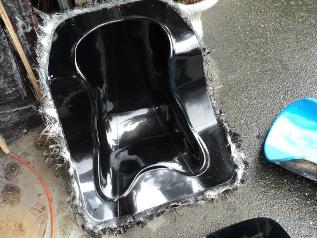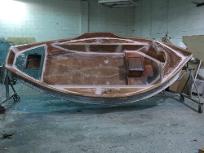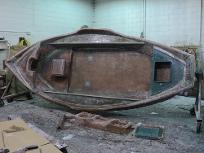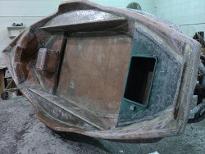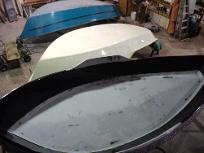 The black mold in foreground (without grey plug) makes the blue 16' boat x 50"wide bottom in background. With the grey plug ( I designed and built ) installed in the black mold, the white 16' boat with a 58" wide bottom can be built. Spencer and I built the hull in under 4 hours. Jeff built front deck and rear compartment. I built the front pedestal and fabricated the side compartments, also located and glassed in all the parts. Dustin gelcoated (color) the interior and started clean up the exterior and finish the rest. (no photos of boat completely done)