FOR APPROVED CUSTOMERS ONLY.

256 TOTAL HOURS INCLUDE; ESTIMATE, TALKING WITH CUSTOMER, TAKING DELIVERY, WASH CAR, DEGREASE ENGINE COMPARTMENT & UNDER SIDE OF HOOD, PARTIAL DISASSEMBLY- HOOD, REAR DECK, BUMPER, LIGHTS, EMBLEMS, EXHAUST COVERS, DOORS, DOOR HANDELS, DOOR GLASS, WING WINDOWS, REMOVE & REPLACE DOOR & WINDOW SEALS. FIBERGLASS REPAIR STRESS CRACKS & MINOR COLLISION DAMAGE AT 6 PLACES, FIX DOORS GAPS (but still kept them looking factory stock), REMOVE AND REPLACE HIDDEN HEADLIGHT ASSEMBLY AND MAKE OPERATIONAL (had to R&I assembly 3 times), INFORM CUSTOMER, ORDER PARTS, CHECK ALL PARTS, CONTACT PARTS CO. AND RETURN A FEW PARTS, RECHECKING SECOND PARTS DELIVERY, TEST FIT AND MINOR TAILORING OF PARTS, PREP HEADLIGHT COVERS & BEZELS FOR PAINT, WIPE DOWN W/ DE-GREASER, STRIP SAND TO BARE FIBERGLASS, ( # = blow off & wipe down between each priming & sanding step.) PREP SECOND HOOD ALSO, MASK OFF CAR, SPRAY POLYESTER PRIMER, HAND BLOCK SAND REPAIRED AREAS, #, POLYESTER PRIME(all), HAND BLOCK SAND(all), #, SPOT SPRAY POLYESTER PRIMER, HAND BLOCK SAND SPOTS, #, CONTACT OWNER W/ STATUS, OWNER VISITS(more talking), SPRAY FILLER PRIMER, FINAL HAND BLOCK SAND (all), #, RE-MASK CAR IN SOME PLACES, PLACE CAR UP ON JACK STANDS, SPRAY SEALER, SPRAY BASE COAT (black; 4 coats), SPRAY CLEAR COAT (4 coats), CONTACT OWNER W/ STATUS, CUT/SAND W/ 800 grit, 1200 g, 1500g, BUFF (4 stages each w/ a diff. buffing pad; heavy,heavy, medium, touch up & final buff no swirls), INSTALL NEW WHEELS, TAKE CAR OFF JACK STANDS, FINAL ASSEMBLY, WASH, TOUCH UP BUFFING, WASH & CLEAN INTERIOR, CONVERTIBLE TOP, & ENGINE COMPARTMENT, TOUCH UP WHEEL WELLS, CHECK OPERATION OF HEADLIGHTS, TAILLIGHTS, & SIGNALS, CONTACT OWNER, FINAL PAYMENT, OWNER TAKES DELIVERY OF CAR , SPARE HOOD, & MISC. OLD PARTS, PHOTOS OF PROJECT, LOG HOURS, MATERIALS, & PARTS.
NOW DON'T LET THE HOURS SCARE YOU. I JUST WANT TO SHOW YOU THE ACCURATE TIME IT TAKES FOR ONE PERSON TO DO QUALITY PAINT WORK START TO FINISH. WE DON'T CHARGE THE CUSTOMER FOR ESTIMATES, DISCUSSING THE PROJECT, VISITING, OR GOING AROUND AND AROUND WITH PARTS & MATERIAL SUPPLIERS. I DID NOT CHARGE THE CUSTOMER FOR ALL THE HOURS WORKED. THE HOURS ON A PROJECT CAN VARY JUST BY HAVING TWO PEOPLE WORKING TOGETHER AND/ OR HAVING MULTIPLE CORVETTES OF THE SAME GENERATION SITTING SIDE BY SIDE. A SMALL ASSEMBLY LINE IF YOU WILL. I JUST WANTED TO LET YOU KNOW WHAT CAN BE INVOLVED IN THE ABOVE AVERAGE PAINT JOB AND I DON'T EVEN CONSIDER THIS PAINT JOB TO BE SHOW QUALITY, THIS CAR WILL BE DRIVEN ON THE ROAD AND GO TO YOUR AVERAGE HOME TOWN CAR SHOW. THIS IS QUALITY PAINT WORK, NOT TO BE CONFUSED WITH A RESTORATION. THIS MIGHT BE CONSIDERED A PARTIAL RESTORATION. A TRUE RESTORATION IS WHERE EVERYTHING IS TAKEN APART AND BROUGHT BACK TO FACTORY STANDARDS / NEW OFF THE SHOW ROOM FLOOR. CONCOURSE LEVEL WORKMANSHIP. YOUR TALKING THOUSANDS OF HOURS.
SPECIAL THANKS TO MY SON SEAN FOR HELPING TO SAND THE CAR AND ALL THE MANY OTHER THINGS YOU HAVE HELPED ME WITH !
Answers.com > Wiki Answers > Categories > Cars & Vehicles > American Cars > How long does it take to build a Corvette?
How long does it take to build a Corvette?
Answer:
Corvettes are built in Bowling Green, Ky.

Bowling Green Assembly Plant Facts:
• The plant is over one million square feet under roof, or the equivalent of 22 football fields.
• The Bowling Green plant assembles more than 35,000 Chevrolet Corvettes and 4,000Cadillac XLRs per year.
• Production each day ranges from 150 - 170 Corvettes and approximately 16 XLRs.
• There are 387 suppliers from which the plant receives 1,376 parts. Seventy-seven percent of the car is made in the USA and Canada.
• From start to finish, each Corvette spends approximately 36 hours winding seven miles of conveyor systems in the plant.
• In the paint department, body panels spend ten hours winding two miles on a conveyor system.
• Body panels receive three coats of paint: primer, color and clear coat. Corvette and XLR body panels are composite fiberglass, except for the front and rear bumpers, which are urethane.
• The Cadillac XLR is built on a separate line from the Corvette. They share the same frame and both use fiberglass body panels.
Get your company noticed even more during corporate events with your logo on the side of a customized hot rod, or ? example; Cold Stone Creamery, customize the hot rod shown into a ice cream wagon with granite counter tops at the sides and rear with employees dispensing delicious samples of ice cream. Get noticed and overwhelm your potencial long term customers with your great product and show off your great style at the same time. We can design and build at a affordable price. Go ahead and pick our brain and we will come up with something that will help your company grow.
WE CAN MAKE ALMOST ANYTHING YOU WANT, and in rare cases if we can't or if its more economical for someone else to make it. We probably know a company that we have worked with that can. WE HAVE YOUR BEST INTERESTS AT HEART. WERE HERE TO HELP WHETHER YOUR OUR CUSTOMER OR NOT.
I still continue the type of work I did for Coachworks, I am just a little more particular about each project.
Slowly , I have some work coming in for designing and building composite parts.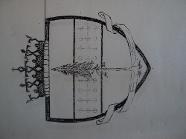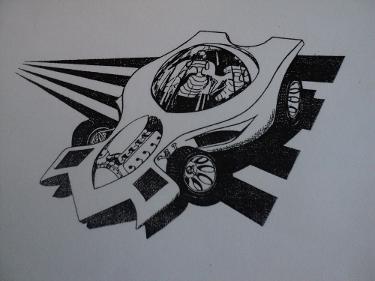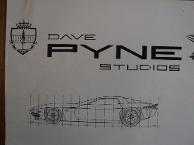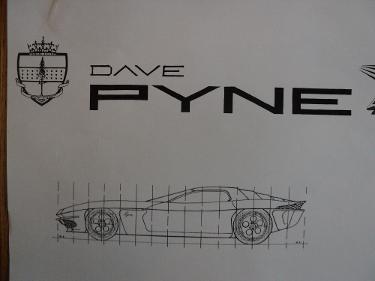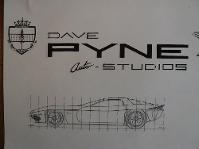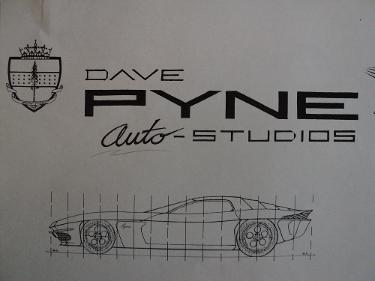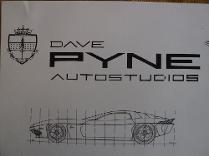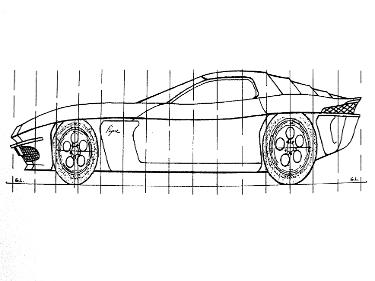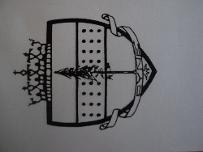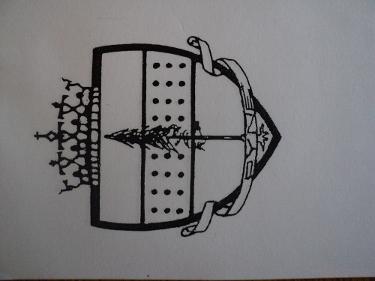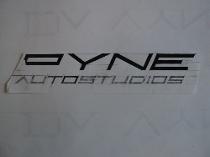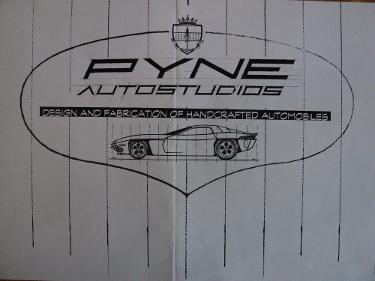 Due to the intensive labor and overall high cost of a project like this and depending on the car your interested in and how much you value your labor, it might be cheaper in the long run to just buy the exotic car that's already built and available right now. Why buy a copy. I understand that not everyone can afford a Lamborghini Aventador or a real Cobra, that's why people will copy it. Most concept cars will never reach the public and recreating a tribute car for someone to enjoy and drive would be a honor . It would be fantastic to bring a few of these cars back to life I don't want to build a copy of someones design to fool people in to thinking its something that's it' not.
* COLLISION REPAIRS ON AUTOMOBILES, RECREATIONAL VEHICLES, & MARINE CRAFT.
* COLLISION REPAIRS ON AUTOMOBILES, RECREATIONAL VEHICLES, TRUCKS, MOTORCYCLES, BOATS, JET SKI'S, ETC.
https://answers.yahoo.com/question/index?qid
So, I know an expert who builds his own car and all. If I send him my own design of supercar and he builds it for 100-200k. (700+ hp, cool design, etc) with all the safety spec's and tests met. so it's street legal and all dat. can I just go to an exotic car dealership and sell my car to them for a greater price? 250k+
like it woudln't be an amateur crap car with just nice body kit. i'm talking about a legit super car. something you'd see on tv and dealerships. nice interior, nice engine, nice exterior, a unique head turner...
can it be nice enough so that more ppl can want it and i can start a small business?
is this realistic? or are there more complicated processes that i should know about?
and yes, I do have money for this project and i have always wnated to design my own car.
Best Answer
Some things to think about:

1) Got a patent on your design?
2) No exotic dealer will usually even entertain a one-off design that's not backed by a legitimate factory. If you go under (and most will), they're stuck.
3) How are you going to warranty the vehicle? Got millions in the bank to back this up?
4) Are you even a registered corporation, LLC, etc?
5) You claim it will cost $100-200K to build this. Based on what? A guess? Have you put any business sense or thought into what it would take to turn a profit? (Hint: there is a TON of cost involved with creation/manufacturing/distribution of a vehicle. If you plan on selling a vehicle that cost $200K to make for $250K, I guarantee you that you will be out of business before your first sale.)
6) If this car really does cost you that much to make, do you have any idea on what you would need to retail it for in order to turn a profit?
7) Do you have any business experience? Entrepreneurship?
8) Any thoughts on trying to create/market/sell a one-off exotic in this economy? People are unloading luxury items by the millions (RV's, boats, exotic cars, condos, etc.), why would they want to go out and purchase YOUR supercar?
9) (And this is a BIG one!) Have you bothered to research the insurance, bonds, capital, etc that it will take to even get off the ground?
10) Despite all of the above, do you have investors that believe in your product, since it hasn't been created nor sold?

And those are just for starters...

I admire anyone's aspirations, but it takes serious cash and serious investors to pull this off.
If your friend can custom built ONE for $100K, the retail value is about $60K.

It take a lot of work to get a design that is workable! Even with a engineering team mistakes happen on calculations on how a car will behave at speed. Have you computed the center of gravity, or roll moments?
There are a lot of sites that help in car design and some with implementation, now I am posting my latest one that I found below. The reason that I found it was because I wanted to know how a independent rear suspension should behave in a corner as the wheel deflects under load. Because I too am working on my own design and I know that a great suspension does not happen with just a pen and paper.
If you want to build a great car, study up on what works, what doesn't and figure out how to build it yourself.
Some place I read something that a custom car maker said about making cars for novice designers-
"They start from the wrong place, too often they start with the outside and hope that everything will fit"
An automobile has to be designed from the inside out and from the ground up.

Source(s):

unfortunately it will never work. You will find that the numbers will not work. The cost to design and build one (or 100) will never be profitable. For example the McLaren F1 (not a one person design by any stretch of the imagination) never made money. The only way that a venture like this would be possible is it you came up with some new amazing material or some fancy power adder that you have patented. Otherwise why are you any different from anyone else? I dont mean to discourage you, go ahead and try, but it is very unlikely that as a business venture it will be successful. Sure you will have a awesome new car with your name on it, and a million dollars less in your bank account, but what then?

I too have designed some cool cars(with some interesting new technology), and have gone as far a write a business plan. But it quickly becomes obvious that its not a big money maker. You will see just how much of a supercar (veyron, enzo, ect) cost is in the name. When small start up companies try and do it they dont have the ability to make big money because they cant sell there name. A good resent example is the SSC (areo, or what ever it's called), but there are dozens of others in the last decade. And just out of comment, a "kit car" will never be able to sell for more than it costs to build.

Good luck, i would be interested to see one of your sketch's.

Source(s):

I am a mechanical engineer and a business major. And to be honest your question requires a much more complicated answer than would be appropriate here. Thats why it takes a company to build a new car, start by surrounding yourself with people who can help.
You find the most expensive car can be found if you use the search function. This is not the first time this question has been asked, not will it be the last.

depends on how you look at it. the most expensive current car is the Lamborghini Veneno Roadster (the original Veneno coupe has been sold out). it sells for $4.5 million. the most expensive road car to be sold brand new was the Maybach Excelero. it sold for $8 million new.
now if you look at the most expensive car ever sold used was a Ferrari 250 GTO which sold for $52 million.

ultimately though, Formula 1 cars are probably the most expensive due to their program costs. the cars themselves cost a couple million which isn't that bad but the costs to develop them are astronomical. each year the top F1 teams spend hundreds of millions of dollars developing and tuning their cars (this year, Red Bull and Ferrari have budgeted over $400 million). their level of performance is so intense that it a drop of water were to get mixed in with the engine oil, it would blow up. this level of performance is not cheap to get to and they have to do it every year.
Best Answer
Asker's Choice
Never answered 14 hours ago
Donated & Normal are not what they stand for.

R might mean Rebuilt title
S might mean Salvage title (Not the same as rebuilt).
-------------


Damage Codes

Damage Codes are used to indicate known damage to the lot. Damage codes are listed as Primary Damage (1st) and Secondary Damage (2nd). Both Damage Codes indicate significant information about the lot and any one code should not be interpreted to carry more significance than the other.

•AO - ALL OVER
•BC - BIOHAZARDOUS/CHEMICAL
•BE - BURN - ENGINE
•BI - BURN - INTERIOR
•BN - BURN
•CC - CASH FOR CLUNKERS
•DH - DAMAGE HISTORY
•FD - FRAME DAMAGE REPORTED
•FR - FRONT END
•HL - HAIL
•MC - MECHANICAL
•MN - MINOR DENTS/SCRATCHES
•NW - NORMAL WEAR
•PR - PARTIAL/INCOMPLETE REPAIR
•RJ - REJECTED REPAIR
•RO - ROLLOVER
•RR - REAR END
•SD - SIDE
•ST - STRIPPED
•TP - TOP/ROOF
•UK - UNKNOWN
•UN - UNDERCARRIAGE
•VI - MISSING/ALTERED VIN
•VN - VANDALISM
•VP - REPLACED VIN
•WA - WATER/FLOOD

These codes indicate known or reported damage only and are limited by their nature. Copart expressly disclaims the accuracy of Damage Codes, as information may not accurately reflect the type or extent of damage to any vehicle. Damage Codes may not be used or relied upon for bidding purposes or for any other reason. Copart strongly recommends that Members thoroughly inspect lots before purchase.


Drive

Manufacturer's designation of the vehicle's power train.


Engine

Engine is the motor specification denoted by the VIN of the vehicle. Members are encouraged to inspect vehicles thoroughly before bidding to verify whether original equipment is present at time of sale.


Expected Future Date

These vehicles are NOT assigned to an auction yet. All Title processing required to sell these vehicles has been completed and submitted to the proper titling authority. Copart is waiting for DMV processing to be completed. When DMV processing is completed, these vehicles will be assigned to an actual sale. Any Members bidding on these vehicles will be notified by email when the vehicle is assigned to a sale.


Facility

Facility designates the Copart location that is processing the sale of the item(s). For a complete list of Copart facilities, please check out the Facilities tab on the menu bar.


Fuel

Designates the fuel type used by the engine as designated by the VIN.


Image

Copart takes ten (10) digital images of each vehicle processed for sale. Images are stored in jpeg format.


Item

Item numbers represent the order in which the lots will be sold during the Virtual Sale portion of VB2. Sales with a large number of items are broken down into lanes.


Item Numbers

Description

Lane

1-500 Run & Drive Lots A
501-600 Rental Cars A
601-700 Motor Cycles A
701-800 Boats/Jet Skis/Marine A
801-900 Heavy Equipment A
901-1000 Recreational Vehicles A
1001-1100 Homeowners A
1101-2000 Salvage Lots A
2001-2200 Run & Drive Lots B
2201-3000 Salvage Lots B
3001-4000 Salvage Lots C
4001-5000 Salvage Lots D

5001-6000 Salvage Lots E
ation:

600 Corvette Drive
Bowling Green, Kentucky. 42101 United States

Year Opened:

1981

Facility Size:

1 million square feet; 212 acres
---
Employee Information
| | |
| --- | --- |
| Hourly: | 754 |
| Salaried: | 117 |
| Total: | 871 |
| Union Local: | UAW Local 2164 |
PLANT HISTORY
GM began production of the esteemed Corvette in Bowling Green in 1981, and the facility has remained the exclusive home of the Corvette for over 30 years. Known around the world as America's sports car, the Corvette exemplifies the definition of innovation. The Corvette is the world's longest-running, continuously produced passengar car. When the first Corvette rolled off the line over 60 years ago, it was born an icon. GM has continued this reputation for the car with six decades of refinement and innovation, raising the bar for performance cars with each generation. The Corvette Stingray is no exception; man and machine work in harmony to bring to life the perfect balance of technology, design and performance.
Corvette didn't always call Kentucky home, however. In 1953, the first 300 were built by hand in Flint, Michigan, just after General Motors unveiled the Corvette as a "dream car" in the Motorama show in New York's Waldorf Astoria hotel. The following year, production moved to St. Louis. In June of 1981, Corvette production transferred from St. Louis to Bowling Green, Kentucky. Previously a Chrysler air-conditioning unit factory, the building was completely renovated within 14 months into a modern automotive facility twice the size of the previous structure. At the conclusion of the 1996 production year, the entire plant was gutted to make way for a totally redesigned manufacturing facility for the fifth generation Corvette. Production of the XLR began in June 2003 and ceased on April 30, 2009. The plant built the 1 millionth Corvette on July 2, 1992 and the 1.5 millionth on May 28, 2009. The 50th
anniversary of the Corvette was celebrated in June 2003, marked with a special 50th anniversary Corvette package, and the 30th anniversary of Bowling Green Assembly was celebrated in June 2011.
On May 4, 2011, GM announced it would invest $131 million in the Bowling Green plant to support production of the Corvette Stingray, adding about 250 jobs. The plant upgrade in 2012 and 2013 included a brand new $52 million Body Shop in order to build the aluminum frame in-house for the first time. The all-new 2014 Corvette Stingray was unveiled at the Detroit Auto Show on January 13, 2013; production began 3rd quarter 2013. In addition, on January 30, 2013, GM announced a $3.5 million investment to relocate its Performance Build Center, which includes one production line for aficionados to build their own specialty engines, from Michigan to the Bowling Green plant. The Camaro Z/28 and Corvette Z06 engines are slated to be built in the Performance Build Center. Production of the Z/28 engine begins first quarter 2014; the Z06 will be available in early 2015.
Garnering such awards as J.D. Power's Top GM Model in 2009, Best in Segment award in 2009, 2002 and 2001, the Bronze Plant Award in 2009 and the Silver Plant Award in 2002, Bowling Green Assembly is committed to continuous improvement and producing the highest quality cars. In 2009, JD Power and Associates not only ranked Corvette as the top GM model for quality, but the 5th model across the industry.
Located just off I-65 at exit 28, General Motors Bowling Green Assembly is proud to be the only "Home of the Corvette". Eight hundred production workers, represented by the UAW Local 2164, help assemble these vehicles on a one-shift, 8-hour, Monday-Friday production schedule. Approximately 50,000 tourists from around the world visit the plant annually to catch a glimpse of the manufacturing process at Bowling Green Assembly. In addition, the plant has partnered with the National Corvette Museum to enable Corvette enthusiasts the opportunity to watch their own Corvette being built, take a personalized tour of the facility and special delivery of their car, and acquire an exclusive photo book to commemorate the manufacturing process and "birth" of their Corvette. For more information about the Bowling Green plant, please visit its website at corvetteassembly.com.


INVESTMENTS
2013/2014; $3.5 million for Performance Build Center
2012/13; $131 million for C7 changeover
7/07; $4,500,000 for conveyor addition/rearrangement
2005; $5,000,000 for Andon/global error proofing
2005; $12,000,000 for ELPO paint system
4/05; $19,000,000 for C6 model change
4/05; $3,000,000 for paint sludge system/air balance
PRODUCTS & PRODUCTION
2014 Chevrolet Corvette Stingray Coupe - production began 3rd quarter 2013
2014 Chevrolet Corvette Stingray Convertible - production began 4th quarter 2013
2015 Chevrolet Corvette Z06 - available late 2014
2015 Chevrolet Corvette Z06 Convertible - available early 2015
2014 LS7 7.0L V-8 engine for Chevrolet Camaro Z/28 - production began 1st quarter 2014
2015 LT4 6.2L V-8 engine for Corvette Z06 -available late 2014
AWARDS
Corvette C7
· North American Car of the Year - 2014
· Ward's 10 Best Interiors - 2014
· Car and Driver 10 Best - 2013
· Automobile Magazine Automobile of the Year - 2013
· Road & Track Performance Car of the Year - 2013
· Autoweek 2014 Best of the Best - 2013
· Motor Press Guild 2013 Innovation Vehicle of the Year - 2013
· Forbes Hottest New Car of the Year - 2013
· Popular Science Best of What's New - 2013
· Yahoo! Car of the Year - 2013
· Esquire Automotive Event of the Year - 2013
· Kelley Blue Book Best Resale Value - 2013
· Men's Health Car of the Year - 2013
· Intellichoice & AutoPacific Motorist Choice Awards - 2013
· Automobile Journalists Association of Canada Best New Sports/Performance Car - 2013
· Autoweek: 2014 Corvette Stingray NAIAS Best in Show - 2013
· 2009; Corvette ranked Best GM Model and 5th across the industry for quality by JD Power
· 2009, 2002, 2001; Corvette named Best in Segment by JD Power
*The 2014 Corvette Stingray was the most awarded car in the industry in 2013.
COMMUNITY INVOLVEMENT
Economic Impact (2013):
Wages: $72 million
Payroll Taxes: $15 million
exotic cars,Pyne autostudios by David Pyne, Design and Fabrication of Handcrafted Automobiles and Marine Craft, tailor-made,commission built specialty cars tailor-made to your specifacations,exotic cars,custom fabrication,exotic cars,prototype,prototyping,custom built,customize or total rebody of a existing car,unusual projects considered, from drawnig board to reality, engineered and assembled from the ground up,one car or limited editions, specialist in reinforced plastic composites since 1979, personalized attention, secure, private, top secret facilities if necessary,organized,accurate, daily log of hours,materials, and parts, digital photo records,autobody,body repair,collision repair,restoration,rebuilding,repair,refinishing,painting,custom paint,touch up paint,art artwork,artistic murals,graphics,mirror paint,vinyl wraps,chameleon paint,camophage paint,bond,bonded steel,bonded aluminum,bare metal,weld,welding,steel,aluminum,panel craft,re-skin doors,chop tops,channeling,tilt nose,bubble tops,crate engines,car frames,custom skylights,custom fiberglass fabrication,exotic cars,custom made ground effects,ground effects,custom made airfoils,wings,fiberglass,fiberglass supplies,supplies,plastic supply,plastic fab,composites,composite parts,carbon fiber,pattern making,molds,fiberglass molds,prototypes,tooling,casting,polyurethanes,clay,clay modeling,models,specialty wax,silicone,silicone molds,urethane molds,blow molding,vacuum molding,advanced carbon fiber,nano tubes,bonded fiberglass,hand lamination, lamination,resin,ortho-pholic,iso-pholic,vinyl ester,polyester,epoxy,mat,roving,kevlar,unidirectional,bidirectional,tridirectional,catalist,brush,brushes,rollers,mat rollers,honeycomb,pre-preg,core mat, balsa,balsa wood,wood,custom car,custom cars,exotic,exotic cars,muscle cars,hot rods,rat rods,street rods,kit cars,specialty cars,fantasy cars,movie cars,hollywood cars,super cars,halo cars,hyper cars,rare cars,rare race cars,race cars,indy cars,sports cars,dune buggy's,corperate cars,limos,wild cars.expensive cars,concept cars,cobra cars,cobra car,classic cars,classics,antique cars,wood cars,wooden cars,european cars,italian cars,american cars,british cars,swedish cars,german cars,japanese cars,russan cars,australian cars,imported cars,foreign cars,domestic cars,historic cars,historic automobiles,european sport racer,collector cars,muscle machines,motor sports,vintage rallies,road rallies,funny cars,dragsters,jet car,car racing,extreme cars,extreme rides,micro cars,micro,micro mania,mania,truck,trucks,work trucks,hot trucks,custom trucks,RV's.recreational vehicles,motorhomes,campers,trailers,custom RV's,custom motorhomes,GMC,classic car storage,exotic car storage,RV storage,boat storage,boat,boats,boat builder,lavro,Lavro,lavro boats,drift boats,hovercraft,jet ski's,air boats,hot boats,race boats,boat racing,wild boats,wild yachts,yacht,exotic yachts,super yachts,mega yachts,mega,exotic boats,exotic cars,extreme boats,extreme yachts,sea ray,cobalt,ranger boats,raymarine,awlgrip,marine concepts,janicki,mastercraft,interlux,sea dog,plascore,airex,wooded boat,wooden boat school,wood boats,hamilton marine,west lawn,yacht design,high modulus,west system,fiberlay,draw,drawings,sketch,illustration,renderings,2 point perspectives,3 point perspective,marine design,boat design,automobile design,car,cars,car design,design,auto design concepts,specifications,car art,auto art,automobile art,car furniture,wild furniture,fabulous furniture,cool,cool stuff,stuff,big boy toys,trend,trend hunter,hunter,lamborghini,lamborghini gallardo superleggera,lamborghini aventador,lamborghini veneno,lamborghini countach,ferrari,ferrari california,laferrari enzo,ferrari f12 berlinetta,scuderia,testarssa,ferrari club of america,aston martin db9,aston martin vanquish,volante,rapide,koenigsegg,spyker,cobra,club cobra,corvette,corvette club,callaway corvette,corvette stingray,tiger shark,shark,camaro,vega,chev,chevy,chevrolet,chevelle,impala,belair,cadillac,ford,ford eco sport,mustang,mustang GT,32 ford,32 vicky,ford model A,ford GT,GT40,ford cobra,cobra king cobra,shelby cobra,saleen,mach 1, mark V,maverick,lincoln,mercury,couger,capri,dodge,dodge viper,viper,dart,charger RT,coronet RT,ram charger,exotic cars,challenger,plymouth,roadrunner,superbee,cuda,barracuda,oldsmobile,olds,olds 442,pontiac,GTO,tempest,trans am,firebird,deloren,buick,buick riviera,riviera,chrysler,dual ghia,ghia,phaeton,duesenberg,cord,auburn,delahaye,delage,excalibur,pierce-arrow,dacia,ginetta,mini,mini cooper,morgan,noble,radical,pagani,pagani huayra,packard,pegaso,myers manx,lebaron,brougham,willy's,jeep,jeep cherokee,land rover,jaguar,jaguar XKE,jaguar CX75 hyper car,lotus,lotus esprit,vauxhall,triumph,mclaren,mclaren P1,bentley GTC FS,rolls royce wraith,,austin healey,MG,MGB,MG spite,healey,sunbeam tiger,bugatti,bugatti 16.4 veyron,lancia,alfa,alfa romeo,alfa spyder,spyder.fiat,abarth,maserati,maserati birdcage,exotic cars,peugeot,rennault,citroen,simca,seat,facel vega,volvo,volkswagon,bug,beetle,slug bug,piranha,bavarian,audi,porsche,porsche carrera,porsche GT3,porsche GT3 cup racer,porsche club of america,BMW,BMW M1,messerschmitt,mercedes-benz,gullwing,mercedes SLS,E63,C63,SLS,AMG,GT,fisker karma,ariel atom,acura,honda,prelude,accord,toyota,lexus,scion,mitsubishi,hyundai,hyundai genesis,kia, subaru,subar WRX,suzuki,infiniti,ssangyong,datsun,datsun,240z club,240z,240z,260z,280zx,300zx,nissan,nissan project 370Z,nissmo,spoon,nsx-r,saab,convertible,stutz black hawk,stutz bearcat,stutz duel cowl phaeton,maybach,smart,skoda,ford 9 inch,289,302,360,454,396,389,427,428cobra jet,5.0,6.2 liter V8 Z51,LS1,Z28,iroc,iROC,straight 6,straight 8, V8,V10,V12,V16,W8,W10,W16,0-60, 0 to 60mph,5 axes mill,tools,table saw,band saw,plasma cutter,plasma cam,plasma,mechanical,machines,workshop,shop,shop till you drop,project,project cars,car show,classic car show,exotic cars,movie stars,golden age,hollywood,pinewood studios,warner bros. pictures,MGM,james bond,007,sean connery,roger moore,pierce brosnan,daniel craig,elvira,elvira misstress of the dark,tea leoni,sofia veragara,krista allen,jay leno,tim allen,star trek,chris pine,robert pine,wiil smith,jim carrey,christian bale,orlando bloom,jonny depp,keanu reeves,laurence fishburne,kirt russel,goldi hawn,kate hudson,matthew,mcconaughey,steve zahn,ben stiller,matthew broderick,mia sara,allen ruck,jack black,jackie chan,owen wilson,lucy liu,hugh grant,elizabeth hurley,brendan fraser,ashton kutcher,cameron diaz,leonardo dicaprio,tom hanks,christoper walken,ben affleck,matt damon,catherine zeta jones,george clooney,brad pitt,andy garcia,cuba gooding jr.,seth green,jon lovitz,rowan atkinson,sandra bullock,nicolas cage,john cleese,steve carrell,adam sandler,amy adams,marisa tomei,eva mendes,woody harrelson,john turturro,keven costner,rene russo,don johnson,cheech marin,patrick dempsey,exotic cars,mark wahlberg,jack nicholson,tom cruise,collin farrel,allen rickman,tony shalhoub,sam rockwell,sam elliot,daryl mitchell,sigourney weaver,leslie caron,cary grant,ray liotta,charlie sheen,martin sheen,john schneider,tom wopat,catherine bach,steve guttenberg,anthony michael hall,charlize theron,edward norton,jason statham,craig robinson,rob corddry,orlando jones,david duchovny,sean william scott,zach galifianakis,ed helms,bradley cooper,heather graham,bruce willis,william sadler,harland williams,james dean,television,TV stars,entertainment,mat leblanc,jimmy fallen,model,models,supermodels,kate upton,bombshell,pin up girls,paris hilton,pop stars,rock stars,nicki minaj,mariah carey,whitney houston,jennifer lopez,steven tyler,neil young,michael anthony,tom cruse,wrecked exotic cars, cats exotics,tom petty,exotic cars,simon cowell,jay Z, P diddy, aaa
FROM THESE ROUGH DRAFTS, (on the left) I COME UP WITH UP WITH A MULTITUDE OF SIDE VIEWS, TWO OR THREE, OR THIRTY OR SO DRAWINGS. I PICK THE BEST POSSIBILITIES. THEN WORK OUT TOP AND END VIEWS IN MY MIND, OR ON PAPER. I MAY, OR MAY NOT DRAW A 3D RENDERING. ( if the idea is even worth exploring further.) SOMETIMES I START BY DRAWING THE RENDERING FIRST, DEPENDS ON THE VISION I GET ? I HAVE QUITE A FEW MECHANICAL DRAWINGS I MAKE TO WORK OUT TECHNICAL PROBLEMS OR INVENTIONS, I DON'T LIKE TO SHOW THEM.
Choosing a repair shop!
Home
About Us
Our work for Boyd
Current Projects
Completed Projects
Some Award Winners
Our Services
Examples of work
Client Testimonials
Choosing a repair shop
Links Page "Very Big"
Links Page # 2
Directions
Free Downloads
Web site Legal stuff
For Sale items
Every year we have the opportunity to work on both modern and classic cars, they range in condition from high-quality to absolute basket cases.
How do you pick a shop to restore your car? How do you find someone to entrust your project to who will treat your car with the care that you would if you could do the work?
Let's explore your options:
Money is critical to all of us and money, especially when spending any large amount of it, and this is what is always required to restore a car.
So we have a conflict here, because even though you may want the car restored, you may never be able to escape the feeling that you are paying too much money to have it done.
The restorer on the other hand knows because of the variables involved in the restoration, time estimation could not be accurate. Examples of such variables:
•
Hidden sheet metal rust.
•
Rust is usually trapped in many areas that are
not visible and can only be found after every
body panel is removed and stripped to bare
metal.
•
Once found, how long will each body panel take
to repair?
•
If reproduction metal panels are purchased, will
they fit.
•
Do repair panels need to be fabricated from
scratch?
•
Used OEM salvage yard body panels condition
cannot be determined until it gets to the shop
and stripped to bare metal.
Based on the above variables, a customer can see how inaccurate it would be to estimate labor, materials and parts cost.
So what can you do to ensure that you are getting your money's worth and what can the restorer do to put your mind at ease?
When you first speak to a restoration shop there are a few things that you should expect to hear and see.
You should of course be given a tour of the shop as a matter of course. Don't be so excited about your own project that you fail to take a really good look at other people's projects which are under way. Walk through with a very critical eye.
Now if you see something that you don't like, ask. There should be an explanation, not an excuse.
After your tour of the shop sit down to discuss your project with the restorer. The first thing that you should hear from any restorer is that the job will be expensive, there is no getting around it, and if you are not hearing that message then you may have a problem. This is why it is critical to have a restorer who explains all of this to you before you start, so that you can make an informed decision whether you really want to restore that car.
If after a good talk about procedures, costs, billing and parts acquisition you feel comfortable with the shop, you'll be able to get started.
In order to give you a more accurate price range, we'll need to talk to you about the current condition of the sheet metal, chrome, interior and what is your desired level of restoration will be.
I was on Facebook and thought I would say Hi. hard to believe your children are getting so big in such a short time. Our Grand-son just turned two and our Grand-daughter will be 5 soon. Hope everyone in your family is doing well. Miss having you as my ARNP, just not the same at the doctors office. I know you don't do Facebook that much so it might be some time before you read this, but keep in touch . Maybe check out our Facebook page. Wish You and Your Family Well. Sincerely Dave
WE DO HAVE SOME DESIGNS SIMILAR TO THIS CAR AND ALSO THE BLACK CAR BELOW THAT I DREW MANY YEARS AGO, LONG BEFORE THESE CARS WERE DESIGNED AND BUILT. ITS NICE TO SEE OTHERS CATCHING UP TO IDEAS I HAD, BUT ITS FRUSTRATING ALSO. I GET LITTLE CREDIT FOR ALL THE IDEAS I COME UP WITH OVER THE YEARS AND EVEN DECADES AGO. I DRAW WAY FASTER THAN I COULD EVER BUILD THEM. I WOULD LOVE TO SEE MORE OF MY DESIGNS BECOME REALITY SOONER. FINANCES HAVE ALWAYS SLOWED ME DOWN FROM SEEING ALL MY DREAMS COME TRUE. WITH THE HELP FROM THE INTERNET I WILL START SHARING MOST OF MY DESIGNS ( past, present, & future) WITH THE WORLD SINCE I COULD NEVER BEGIN TO BUILD EVEN 5% OF ALL THE CARS, BOATS, HOMES, AND INVENTIONS I HAVE DRAWN. OTHER BUILDERS MAYBE ABLE TO USE SOME OF MY IDEAS. They will need my written and signed permission first. I REALIZE THAT MORE THAN ONE PERSON CAN HAVE THE SAME IDEA AT THE SAME TIME. WITH THIS WEBSITE I WILL HAVE A PUBLISHED RECORD AND I WILL HAVE BACK UP RECORDS. I DON'T EXPECT TO GET RICH, MONEY WOULD ALWAYS HELP BUT AS I GET OLDER MAYBE JUST SOME CREDIT THAT I THOUGHT OF IT FIRST WOULD BE NICE BEFORE I AM DEAD AND GONE.
THERE IS A REASON WHY THERE IS BIG DIFFERENCES IN THE PRICE OF BODY WORK. IT IS THE QUALITY OF LABOR, MATERIALS, & KNOWLEDGE. IT IS NOT HOW RICH THE BODYPERSON IS GETTING BECAUSE MOST LIKELY THEIR NOT MAKING THAT MUCH MORE PER HOUR THAN ANY OTHER BODYPERSON, THEIR JUST PUTTING IN MORE HOURS TO GET THE JOB DONE RIGHT. THE HARD PART, IN THE END IS THAT SOME CHEAP PAINT JOBS CAN LOOK ALMOST AS GOOD AS THE HIGHER END PAINT, BUT YOU CAN'T SEE UNDER THE PAINT.
WE DO THE SAME WORK AS THE BIG CAR COMPANIES, JUST AT A SMALLER SCALE WITH LESS BUREAUCRATS SO DECISIONS ARE MADE VERY QUICKLY. WE ALSO PERFORM CLAY MODELING FOR SOME OF OUR SMALLER PATTERNS AND WE DO HAVE A GRANITE SURFACE TABLE THAT'S ACCURATE TO .0001 OF A INCH. A WIND TUNNEL WOULD BE NICE BUT I DON'T KNOW WHERE TO PUT IT !
GOOGLE ANALYTICS TERMS OF SERVICE
These Google Analytics Terms of Service (this "Agreement") are entered into by Google Inc. ("Google") and the entity executing this Agreement ("You"). This Agreement governs Your use of the standard Google Analytics (the "Service"). BY CLICKING THE "I ACCEPT" BUTTON, COMPLETING THE REGISTRATION PROCESS, OR USING THE SERVICE, YOU ACKNOWLEDGE THAT YOU HAVE REVIEWED AND ACCEPT THIS AGREEMENT AND ARE AUTHORIZED TO ACT ON BEHALF OF, AND BIND TO THIS AGREEMENT, THE OWNER OF THIS ACCOUNT. In consideration of the foregoing, the parties agree as follows:
1. Definitions.
"Account" refers to the billing account for the Service. All Profiles linked to a single Property will have their Hits aggregated before determining the charge for the Service for that Property.
"Confidential Information" includes any proprietary data and any other information disclosed by one party to the other in writing and marked "confidential" or disclosed orally and, within five business days, reduced to writing and marked "confidential". However, Confidential Information will not include any information that is or becomes known to the general public, which is already in the receiving party's possession prior to disclosure by a party or which is independently developed by the receiving party without the use of Confidential Information.
"Customer Data" or "Google Analytics Data" means the data you collect, process or store using the Service concerning the characteristics and activities of Visitors.
"Documentation" means any accompanying documentation made available to You by Google for use with the Processing Software, including any documentation available online.
"GATC" means the Google Analytics Tracking Code, which is installed on a Property for the purpose of collecting Customer Data, together with any fixes, updates and upgrades provided to You.
"Hit" means the base unit that the Google Analytics system processes. A Hit may be a call to the Google Analytics system by various libraries, including, Javascript (e.g., analytics.js), Silverlight, Flash, and Mobile. A Hit may currently be a page view, a transaction, item, or event, social interaction, or user timing. Hits may also be delivered to the Google Analytics system without using one of the various libraries by other Google Analytics-supported protocols and mechanisms the Service makes available to You.
"Processing Software" means the Google Analytics server-side software and any upgrades, which analyzes the Customer Data and generates the Reports.
"Profile" means the collection of settings that together determine the information to be included in, or excluded from, a particular Report. For example, a Profile could be established to view a small portion of a web site as a unique Report. There can be multiple Profiles established under a single Property.
"Property" means any web page, app, or other property under Your control that sends data to Google Analytics. Each Property includes a default Profile that measures all pages within the Property.
"Privacy Policy" means the privacy policy on a Property.
"Report" means the resulting analysis shown at www.google.com/analytics for a Profile.
"Servers" means the servers controlled by Google (or its wholly owned subsidiaries) on which the Processing Software and Customer Data are stored.
"Software" means the GATC and the Processing Software.
"Third Party" means any third party (i) to which You provide access to Your Account or (i) for which You use the Service to collect information on the third party's behalf.
"Visitors" means visitors to Your Properties.
The words "include" and "including" mean "including but not limited to."
2. Fees and Service.
Subject to Section 15, the Service is provided without charge to You for up to 10 million Hits per month per account. Google may change its fees and payment policies for the Service from time to time including the addition of costs for geographic data, the importing of cost data from search engines, or other fees charged to Google or its wholly-owned subsidiaries by third party vendors for the inclusion of data in the Service reports. The changes to the fees or payment policies are effective upon Your acceptance of those changes which will be posted at www.google.com/analytics. Unless otherwise stated, all fees are quoted in U.S. Dollars. Any outstanding balance becomes immediately due and payable upon termination of this Agreement and any collection expenses (including attorneys' fees) incurred by Google will be included in the amount owed, and may be charged to the credit card or other billing mechanism associated with Your AdWords account.
3. Member Account, Password, and Security.
To register for the Service, You must complete the registration process by providing Google with current, complete and accurate information as prompted by the registration form, including Your e-mail address (username) and password. You will protect Your passwords and take full responsibility for Your own, and third party, use of Your accounts. You are solely responsible for any and all activities that occur under Your Account. You will notify Google immediately upon learning of any unauthorized use of Your Account or any other breach of security. Google's (or its wholly-owned subsidiaries') support staff may, from time to time, log in to the Service under Your customer password in order to maintain or improve service, including to provide You assistance with technical or billing issues.
4. Nonexclusive License.
Subject to the terms and conditions of this Agreement, (a) Google grants You a limited, revocable, non-exclusive, non-sublicensable license to install, copy and use the GATC solely as necessary for You to use the Service on Your Properties or Third Party's Properties; and (b) You may remotely access, view and download Your Reports stored at www.google.com/analytics. You will not (and You will not allow any third party to) (i) copy, modify, adapt, translate or otherwise create derivative works of the Software or the Documentation; (ii) reverse engineer, decompile, disassemble or otherwise attempt to discover the source code of the Software, except as expressly permitted by the law in effect in the jurisdiction in which You are located; (iii) rent, lease, sell, assign or otherwise transfer rights in or to the Software, the Documentation or the Service; (iv) remove any proprietary notices or labels on the Software or placed by the Service; (v) use, post, transmit or introduce any device, software or routine which interferes or attempts to interfere with the operation of the Service or the Software; or (vi) use data labeled as belonging to a third party in the Service for purposes other than generating, viewing, and downloading Reports. You will comply with all applicable laws and regulations in Your use of and access to the Documentation, Software, Service and Reports.
5. Confidentiality.
Neither party will use or disclose the other party's Confidential Information without the other's prior written consent except for the purpose of performing its obligations under this Agreement or if required by law, regulation or court order; in which case, the party being compelled to disclose Confidential Information will give the other party as much notice as is reasonably practicable prior to disclosing the Confidential Information.
6. Information Rights and Publicity.
Google and its wholly owned subsidiaries may retain and use, subject to the terms of its privacy policy (located at www.google.com/privacy.html), information collected in Your use of the Service. Google will not share Your Customer Data or any Third Party's Customer Data with any third parties unless Google (i) has Your consent for any Customer Data or any Third Party's consent for the Third Party's Customer Data; (ii) concludes that it is required by law or has a good faith belief that access, preservation or disclosure of Customer Data is reasonably necessary to protect the rights, property or safety of Google, its users or the public; or (iii) provides Customer Data in certain limited circumstances to third parties to carry out tasks on Google's behalf (e.g., billing or data storage) with strict restrictions that prevent the data from being used or shared except as directed by Google. When this is done, it is subject to agreements that oblige those parties to process Customer Data only on Google's instructions and in compliance with this Agreement and appropriate confidentiality and security measures.
7. Privacy.
You will not (and will not allow any third party to) use the Service to track, collect or upload any data that personally identifies an individual (such as a name, email address or billing information), or other data which can be reasonably linked to such information by Google. You will have and abide by an appropriate Privacy Policy and will comply with all applicable laws, policies, and regulations relating to the collection of information from Visitors. You must post a Privacy Policy and that Privacy Policy must provide notice of Your use of cookies that are used to collect data. You must disclose the use of Google Analytics, and how it collects and processes data. This can be done by displaying a prominent link to the site "How Google uses data when you use our partners' sites or apps", (located at www.google.com/policies/privacy/partners/, or any other URL Google may provide from time to time). You must not circumvent any privacy features (e.g., an opt-out) that are part of the Service.
You may participate in an integrated version of Google Analytics and any DoubleClick product or service or any other Google display ads product or service ("Google Analytics for Display Advertisers"). If You use Google Analytics for Display Advertisers, You will comply with the Google Analytics for Display Advertisers Policy (available at support.google.com/analytics/bin/answer.py?hl=en&topic=2611283&answer=2700409) and, as set forth in the policy, disclose in Your Privacy Policy (i) Your use of Google Analytics for Display Advertisers and its features You use, and (ii) how Visitors can opt-out from Google Analytics for Display Advertisers. Your access to and use of any DoubleClick or Google display ads data is subject to the applicable terms between You and Google.
8. Indemnification.
To the extent permitted by applicable law, You will indemnify, hold harmless and defend Google and its wholly owned subsidiaries, at Your expense, from any and all third-party claims, actions, proceedings, and suits brought against Google or any of its officers, directors, employees, agents or affiliates, and all related liabilities, damages, settlements, penalties, fines, costs or expenses (including, reasonable attorneys' fees and other litigation expenses) incurred by Google or any of its officers, directors, employees, agents or affiliates, arising out of or relating to (i) Your breach of any term or condition of this Agreement, (ii) Your use of the Service, (iii) Your violations of applicable laws, rules or regulations in connection with the Service, (iv) any representations and warranties made by You concerning any aspect of the Service, the Software or Reports to any Third Party; (v) any claims made by or on behalf of any Third Party pertaining directly or indirectly to Your use of the Service, the Software or Reports; (vi) violations of Your obligations of privacy to any Third Party; and (vii) any claims with respect to acts or omissions of any Third Party in connection with the Service, the Software or Reports. Google will provide You with written notice of any claim, suit or action from which You must indemnify Google. You will cooperate as fully as reasonably required in the defense of any claim. Google reserves the right, at its own expense, to assume the exclusive defense and control of any matter subject to indemnification by You.
9. Third Parties.
If You use the Service on behalf of the Third Party or a Third Party otherwise uses the Service through Your Account, whether or not You are authorized by Google to do so, then You represent and warrant that (a) You are authorized to act on behalf of, and bind to this Agreement, the Third Party to all obligations that You have under this Agreement, (b) Google may share with the Third Party any Customer Data that is specific to the Third Party's Properties, and (c) You will not disclose Third Party's Customer Data to any other party without the Third Party's consent.
10. DISCLAIMER OF WARRANTIES.
TO THE FULLEST EXTENT PERMITTED BY APPLICABLE LAW, EXCEPT AS EXPRESSLY PROVIDED FOR IN THIS AGREEMENT, GOOGLE MAKES NO OTHER WARRANTY OF ANY KIND, WHETHER EXPRESS, IMPLIED, STATUTORY OR OTHERWISE, INCLUDING WITHOUT LIMITATION WARRANTIES OF MERCHANTABILITY, FITNESS FOR A PARTICULAR USE AND NONINFRINGEMENT.
11. LIMITATION OF LIABILITY.
TO THE EXTENT PERMITTED BY APPLICABLE LAW, GOOGLE WILL NOT BE LIABLE FOR YOUR LOST REVENUES OR INDIRECT, SPECIAL, INCIDENTAL, CONSEQUENTIAL, EXEMPLARY, OR PUNITIVE DAMAGES, EVEN IF THE GOOGLE OR ITS SUBSIDIARIES AND AFFILIATES HAVE BEEN ADVISED OF, KNEW OR SHOULD HAVE KNOWN THAT SUCH DAMAGES WERE POSSIBLE AND EVEN IF DIRECT DAMAGES DO NOT SATISFY A REMEDY. GOOGLE'S (AND ITS WHOLLY OWNED SUBSIDIARIES' TOTAL CUMULATIVE LIABILITY TO YOU OR ANY OTHER PARTY FOR ANY LOSS OR DAMAGES RESULTING FROM CLAIMS, DEMANDS, OR ACTIONS ARISING OUT OF OR RELATING TO THIS AGREEMENT WILL NOT EXCEED $500 (USD).
12. Proprietary Rights Notice.
The Service, which includes the Software and all Intellectual Property Rights therein are, and will remain, the property of Google (and its wholly owned subsidiaries). All rights in and to the Software not expressly granted to You in this Agreement are reserved and retained by Google and its licensors without restriction, including, Google's (and its wholly owned subsidiaries') right to sole ownership of the Software and Documentation. Without limiting the generality of the foregoing, You agree not to (and not to allow any third party to): (a) sublicense, distribute, or use the Service or Software outside of the scope of the license granted in this Agreement; (b) copy, modify, adapt, translate, prepare derivative works from, reverse engineer, disassemble, or decompile the Software or otherwise attempt to discover any source code or trade secrets related to the Service; (c) rent, lease, sell, assign or otherwise transfer rights in or to the Software or the Service; (d) use, post, transmit or introduce any device, software or routine which interferes or attempts to interfere with the operation of the Service or the Software; (e) use the trademarks, trade names, service marks, logos, domain names and other distinctive brand features or any copyright or other proprietary rights associated with the Service for any purpose without the express written consent of Google; (f) register, attempt to register, or assist anyone else to register any trademark, trade name, serve marks, logos, domain names and other distinctive brand features, copyright or other proprietary rights associated with Google (or its wholly owned subsidiaries) other than in the name of Google (or its wholly owned subsidiaries, as the case may be); or (g) remove, obscure, or alter any notice of copyright, trademark, or other proprietary right appearing in or on any item included with the Service.
13. U.S. Government Rights.
If the use of the Service is being acquired by or on behalf of the U.S. Government or by a U.S. Government prime contractor or subcontractor (at any tier), in accordance with 48 C.F.R. 227.7202-4 (for Department of Defense (DOD) acquisitions) and 48 C.F.R. 2.101 and 12.212 (for non-DOD acquisitions), the Government's rights in the Software, including its rights to use, modify, reproduce, release, perform, display or disclose the Software or Documentation, will be subject in all respects to the commercial license rights and restrictions provided in this Agreement.
14. Term and Termination.
Either party may terminate this Agreement at any time with notice. Upon any termination of this Agreement, Google will stop providing, and You will stop accessing the Service; and You will delete all copies of the GATC from all Properties and certify thereto in writing to Google within 3 business days of such termination. In the event of any termination (a) You will not be entitled to any refunds of any usage fees or any other fees, and (b) any (i) outstanding balance for Service rendered through the date of termination, and (ii) other unpaid payment obligations during the remainder of the Initial Term will be immediately due and payable in full and (c) all of Your historical Report data will no longer be available to You.
15. Modifications to Terms of Service and Other Policies.
Google may modify these terms or any additional terms that apply to the Service to, for example, reflect changes to the law or changes to the Service. You should look at the terms regularly. Google will post notice of modifications to these terms at www.google.com/analytics or policies referenced in these terms at the applicable URL for such policies. Changes will not apply retroactively and will become effective no sooner than 14 days after they are posted. If You do not agree to the modified terms for the Service, You should discontinue Your use Google Analytics. No amendment to or modification of this Agreement will be binding unless (i) in writing and signed by a duly authorized representative of Google, (ii) You accept updated terms online, or (iii) You continue to use the Service after Google has posted updates to the Agreement or to any policy governing the Service.
16. Miscellaneous, Applicable Law and Venue.
Google will be excused from performance in this Agreement to the extent that performance is prevented, delayed or obstructed by causes beyond its reasonable control. This Agreement (including any amendment agreed upon by the parties in writing) represents the complete agreement between You and Google concerning its subject matter, and supersedes all prior agreements and representations between the parties. If any provision of this Agreement is held to be unenforceable for any reason, such provision will be reformed to the extent necessary to make it enforceable to the maximum extent permissible so as to effect the intent of the parties, and the remainder of this Agreement will continue in full force and effect. This Agreement will be governed by and construed under the laws of the state of California without reference to its conflict of law principles. In the event of any conflicts between foreign law, rules, and regulations, and California law, rules, and regulations, California law, rules and regulations will prevail and govern. Each party agrees to submit to the exclusive and personal jurisdiction of the courts located in Santa Clara County, California. The United Nations Convention on Contracts for the International Sale of Goods and the Uniform Computer Information Transactions Act do not apply to this Agreement. The Software is controlled by U.S. Export Regulations, and it may be not be exported to or used by embargoed countries or individuals. Any notices to Google must be sent to: Google Inc., 1600 Amphitheatre Parkway, Mountain View, CA 94043, USA, with a copy to Legal Department, via first class or air mail or overnight courier, and are deemed given upon receipt. A waiver of any default is not a waiver of any subsequent default. You may not assign or otherwise transfer any of Your rights in this Agreement without Google's prior written consent, and any such attempt is void. The relationship between Google and You is not one of a legal partnership relationship, but is one of independent contractors. This Agreement will be binding upon and inure to the benefit of the respective successors and assigns of the parties hereto. The following sections of this Agreement will survive any termination thereof: 1, 4, 5, 6 (except the last two sentences), 7, 8, 9, 10, 11, 12, 14, and 16